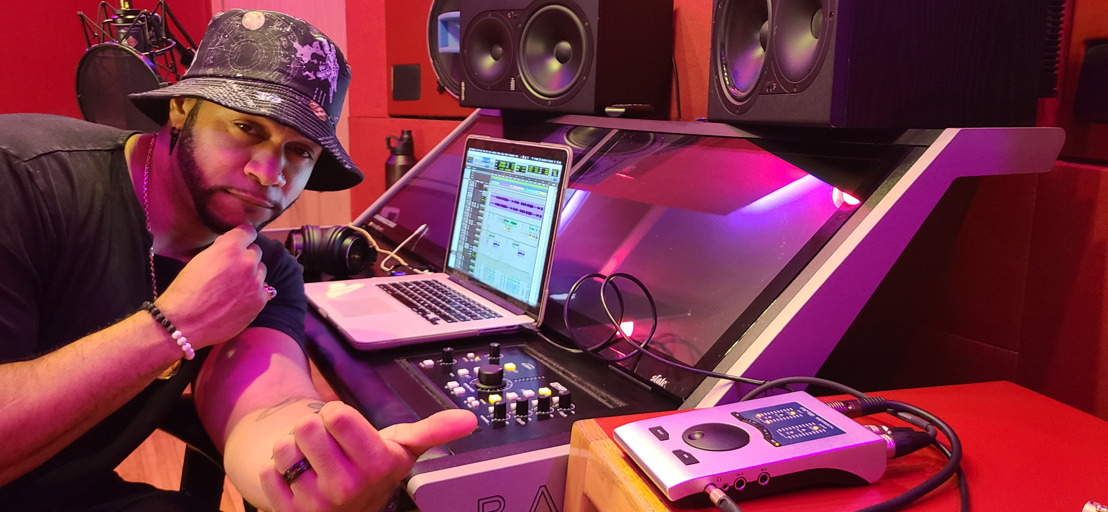 Rapper & Producer Alexander Star Uses His Recording Skills & RME's Babyface Pro Interface to Bring Musical Therapy to Miami-Area Troubled Youth
Star travels to juvenile detention centers and trauma treatment centers across Miami recording teen's musical creations — offering them a creative outlet to work through trauma
MIAMI, March 23, 2021— Producer and impact artist Alexander Star has musical credits ranging from a Super Bowl LIV campaign for the NFL to a #1 rated French TV series to his recently released self-recorded album "Five Star General." But he's possibly most proud of his work with The Motivational Edge — a non-profit that empowers youth through the arts.
Through The Motivational Edge's Lyrical Expression program, Star travels across the greater Miami area, working with teens who have experienced abuse or are spending time in juvenile detention centers and helps them express themselves through music. Thanks to the portability of his Babyface Pro USB audio interface, he is able to record the youth's musical creations on the spot, providing them with a project they can be proud to share with family and friends.
"I've worked with kids who've completely shut adults out due to what they've been through; and using music, a transparent and relatable language, I've gotten them to open up," Star said. "I've recorded somewhere around 350–400 kids and helped them to not only tap into their creative side, but also unpack heavy baggage they've had on their minds but didn't quite know how to express.
"The Babyface Pro is a great companion for this kind of work because it fits right into my bag, and with a little mixing expertise on my end, I'm able to give these kids vocal recordings so crisp you'd think we made them in a $1 million studio," Star continued. "And hearing themselves back for the first time ever — on a radio-quality recording like the artists they look up to — immediately enhances the way these teens see themselves. It's a huge boost of much-needed self-confidence."
Star is available for interviews on his work with The Motivational Edge — please reach out to: Katie Kailus, katie@hummingbirdmedia.com or 630-319-5226 for more.
For more on Alexander Star, visit alexanderstar.com
For more on RME, visitrme-usa.com

Katie Kailus Public Relations, Hummingbird Media, Inc.

Jeff Touzeau Public Relations, Hummingbird Media